Bitmex Accused of Manipulating Ethereum's Price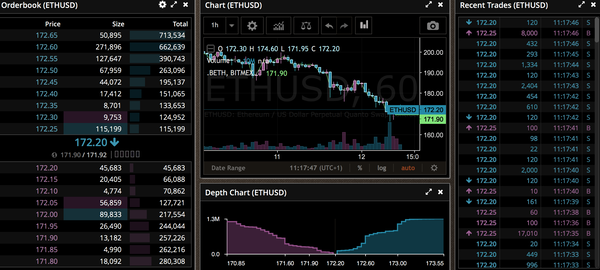 A crypto trading exchange with eye-watering margins of 100x has angered ethereans after Bitmex's CEO, Arthur Hayes, appeared to tell his customers, under an official Bitmex account, to short eth. Hayes then goes on to use some very colorful and highly professional language in contrast to his public tweet which said: No punting here, but to all the Bitmex customers, which are automatically subscribed to a "newsletter," he told them eth is "a double digit" colorful coin. In other words, Bitmex hates ethereum and as of today Bitmex is apparently handling $3 billion in trading volumes for the eth/usd perpetual swap.
A number we don't really believe. You can not bet in the eth/usd pair with eth or usd, but only with bitcoin. They have no eth futures, while they appear to offer EOS, BCH, Cardano and a number of other crypto futures.
It appears the only perpetual swap is for eth. The exchange, moreover, has some significant spread between the buy and sell price orders, with it unclear whether Bitmex trades against its own customers. They are unregulated, with no oversight or any accountability.
Moreover, they apply no identification requirements yet claim US customers can not trade on the exchange. Arthur Hayes himself is, however, American and appears on American TV studios, which means he is currently residing in USA and is obviously using Bitmex as shown by the screenshot above. Bitmex says:
Source: trustnodes.com