US Cities Are Helping People Buy Amazon Surveillance Cameras Using Taxpayer Money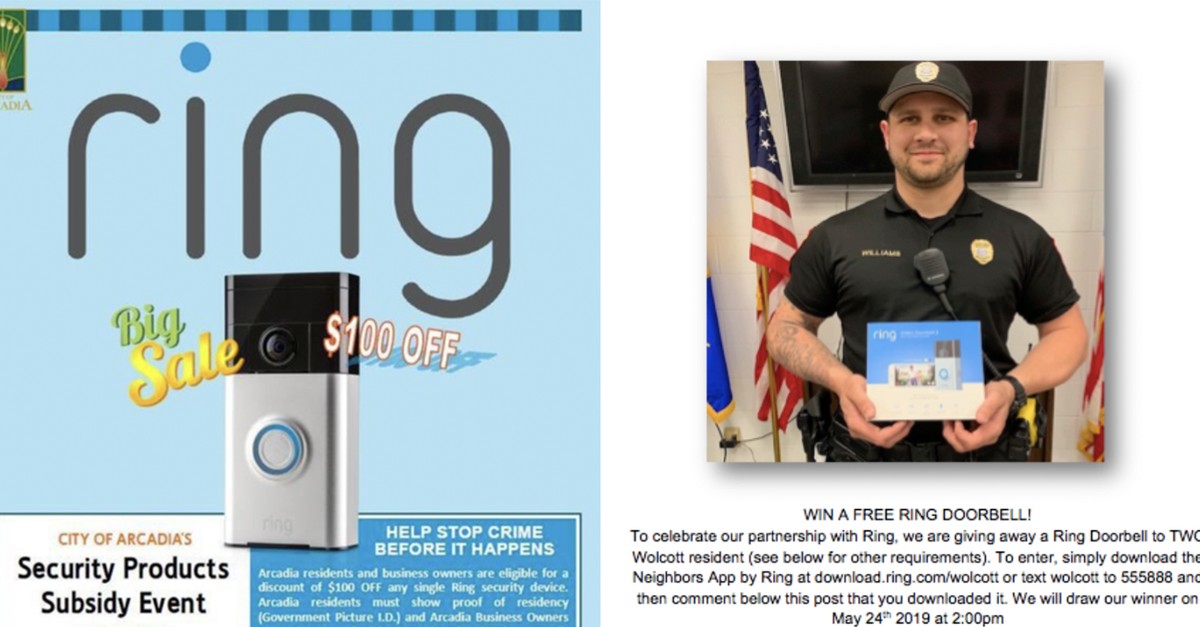 The Ring doorbell surveillance camera sits squarely in the center of a Tiffany-blue online flyer, which provides details about a "Security Product Subsidy Event" in Arcadia, California. This isn't an ad from Best Buy or an electronics store. It's an ad from the Arcadia city government.
The local city government is selling discounted surveillance cameras directly to its residents, and the 'discount' is subsidized by the city. In other words, taxpayer money is being paid to Ring, Amazon's home surveillance company, in exchange for hundreds of surveillance cameras. Cities and towns around the country are paying Ring up to $100,000 to subsidize the purchase of the company's surveillance cameras for private residents.
For every dollar committed by a city per these agreements, Ring will match it. This motivates cities to pledge tens of thousands of dollars to a tech giant that is building a private, nationwide surveillance network—which Amazon is using, in part, to secure the packages it delivers. A typical discount program will last several weeks, or until a certain number of residents take advantage of the program.
Motherboard has identified 14 American cities that have these discount programs as well as one city in the United Kingdom. However, there are probably more cities that have offered similar discount programs. Motherboard has reported that Ring courts local governments and police departments around the country to advertise, distribute, and use its products.
Source: vice.com