Google and Apple Plan to Turn Smartphones into Coronavirus Contact-Tracking Devices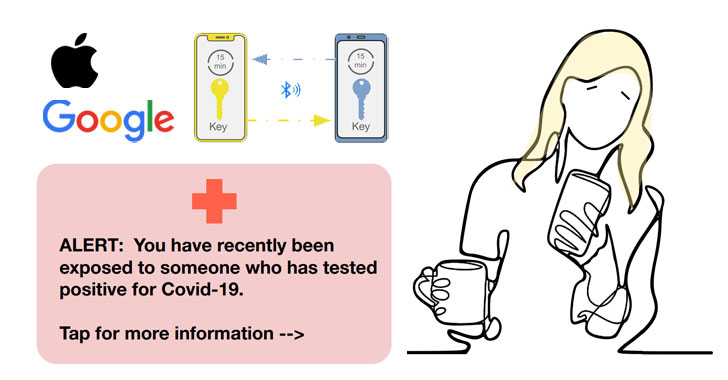 Apple and Google have joined forces to develop an interoperable contract-tracing tool that will help individuals determine if they have come in contact with someone infected with COVID-19. When two people come in close contact for a certain period of time (say 10 minutes or more), their phones will exchange anonymous identifier beacons. The identifiers rotate every 15 minutes and have no personally identifiable information.
If one of the two is positively diagnosed for COVID-19, that infected person can enter the test result into an app from a public health authority that has integrated the aforementioned API. Then, the infected person can consent to upload the last 14 days of his or her broadcast beacons to the system. Any other person who has been in close proximity to the individual tested positive will then be alerted if there exists a beacon on the device that matches the broadcast beacons of everyone who has tested positive for COVID-19 in the region.
The app then provides the individual with information about the next steps.
Source: thehackernews.com