Amazon-owned Whole Foods is quietly tracking its employees with a heat map tool that ranks which stores are most at risk of unionizing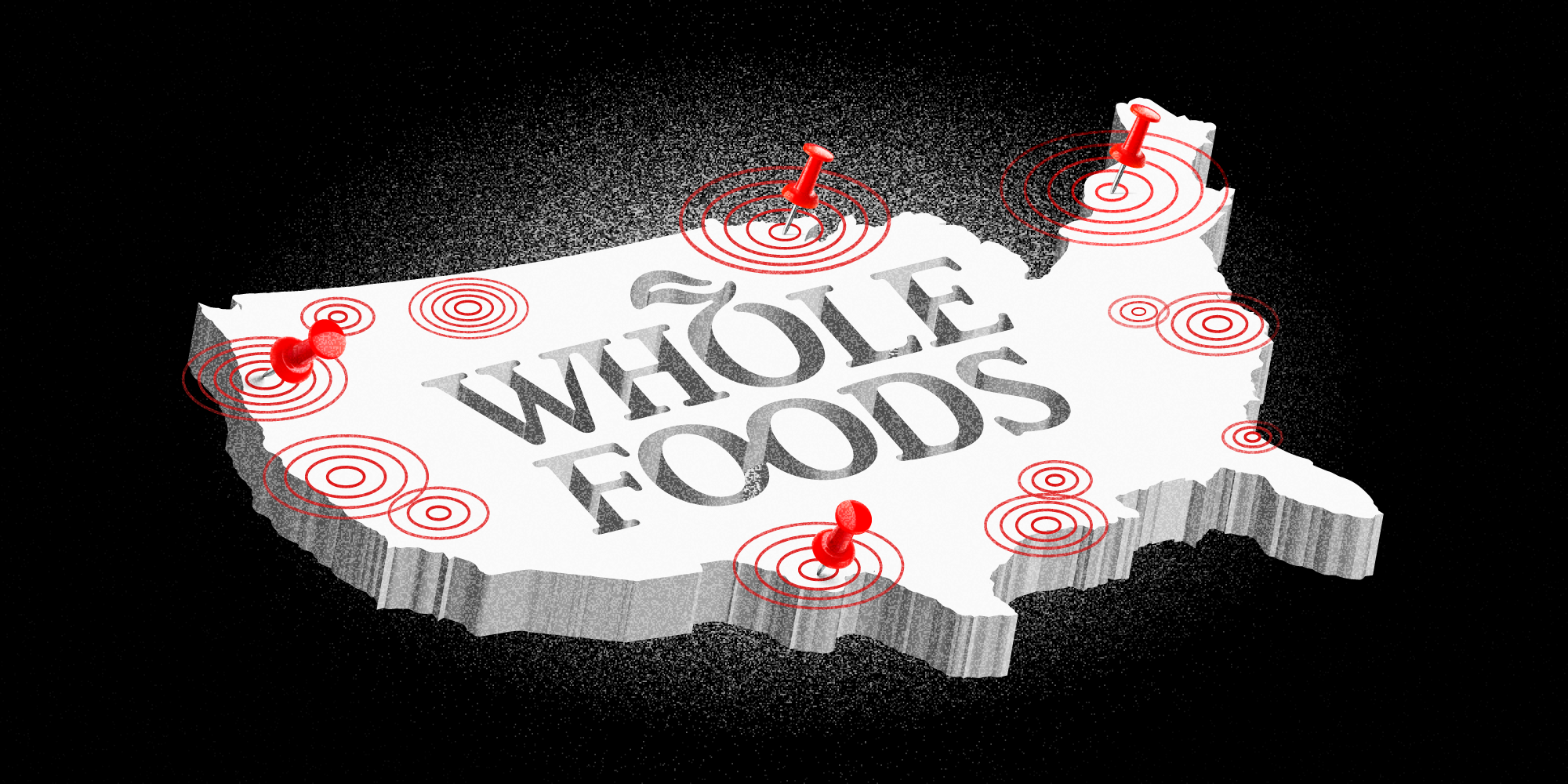 Whole Foods is keeping an eye on stores at risk of unionizing through an interactive heat map, according to five people with knowledge of the matter and internal documents viewed by Business Insider. The heat map is powered by an elaborate scoring system, which assigns a rating to each of Whole Foods' 510 stores based on the likelihood that their employees might form or join a union. The stores' individual risk scores are calculated from more than two dozen metrics, including employee "loyalty," turnover, and racial diversity; "tipline" calls to human resources; proximity to a union office; and violations recorded by the Occupational Safety and Health Administration.
The map also tracks local economic and demographic factors such as the unemployment rate in a store's location and the percentage of families in the area living below the poverty line. The stores' scores on each metric are fed into the heat map, which is a geographic illustration of the United States peppered with red spots to indicate high-risk Whole Foods stores. The heat map reveals how Whole Foods is using technology and data to help manage its vast workforce of more than 95,000 employees.
Source: businessinsider.nl