Police in China, Dubai, and Italy are using these surveillance helmets to scan people for COVID-19 fever as they walk past and it may be our future normal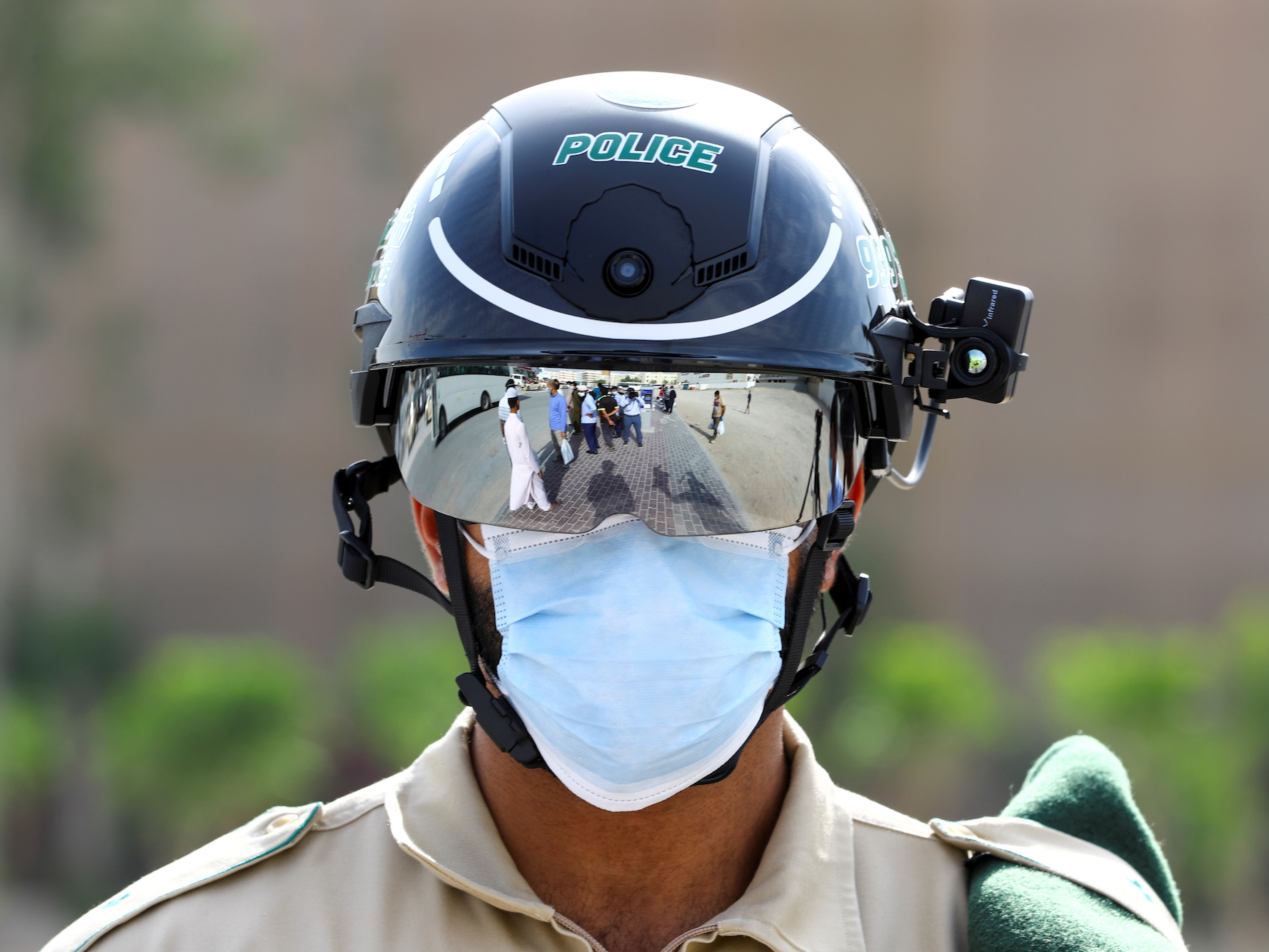 Temperature-scanning $7,000 helmets can catch people running a fever. But experts are skeptical about how helpful temperature scanning will really be. Chinese police, health staff, and transport workers have been using smart helmets to monitor people for high temperatures in the fight against COVID-19.
The helmets are made by Chinese firm KC Wearable and use thermal imaging to take people's temperatures at a distance of around two meters. The helmets are now popping up across the world, and the company told BI they are being rolled out to police in Italy and Dubai, with other Western governments showing interest. Experts say thermal scanning can be a good way to measure for fever, but question how effective such measures would be as some people affected by COVID-19 are asymptomatic and won't run a temperature.
Source: businessinsider.nl